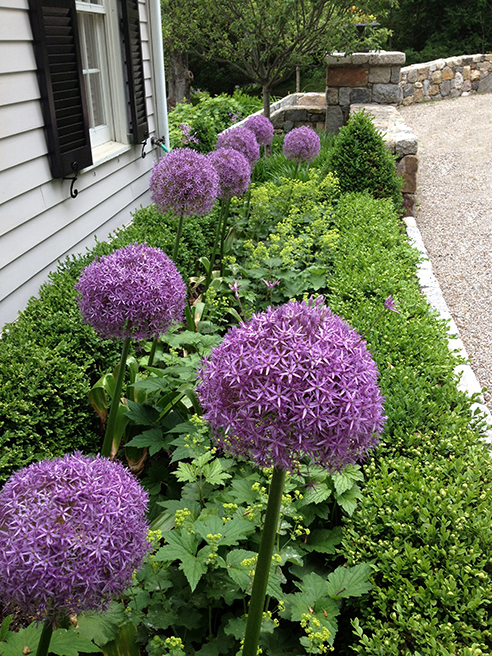 OUR PHILOSOPHY
PetrowGardens Landscape Design creates unique landscape solutions by integrating classic design principles of repetition of shapes, harmonization of colors, and use of contrasting textures and forms with artistic expression. The resulting gardens promise to be inviting to explore and stimulating to your senses as you take in a wide range of what nature can offer you. We focus on native and non-native plants that provide seasonal interest for both you and the wildlife in our region.
SERVICES PROVIDED
Our company offers complete landscape design services including master plans, foundation plantings, perennial gardens, natural meadows, flagstone patios, stone walls, pools, fencing, and landscape lighting. Personal attention to our clients' needs and creative and unique solutions are our company's strengths.

WHO WE ARE
Jay Petrow, the owner and principal designer of PetrowGardens, is a former magazine art director who studied at the New York Botanical Gardens Landscape Design Program. Jay's creative vision, coupled with his horticultural knowledge, produces extraordinary landscapes for his clients.
Jay previously served as Vice President of the Association of Professional Landscape Designers, CT Chapter.
In order to further connect his passions and to learn form and composition from the masters, Jay also studies landscape painting at Silvermine School of Art in New Canaan.