What our customers are saying about us:
"I could not be happier than I am with the way the entrance garden looks and feels. I wander out there and marvel at its good bones, good design and mostly its feeling of soft structure. The lighting is working nicely and is just perfectly in the background. Can't wait for next spring when we can get the Fringe trees! Well done, Jay. Thanks very, very much."
Maggie F.
Westport, CT
P.S. And the ferns, next to the stream, are inspiring me to look in that direction!

"Jay developed a master landscape plan that transformed our oddly shaped piece of property in Northern Westchester into a lush and colorful oasis. We had unsuccessfully been trying to grow grass for years in a shady area of our yard but Jay provided us with options that we never thought possible. Using ferns, hosta, and other shade loving plants, a natural garden was created under the tree canopy. A rustic pathway constructed with native stone leads to a quiet sitting area nestled into a corner of the garden. Jay's attention to detail and plant knowledge made for a totally enjoyable experience."
Larry and Jessica L.
Katonah, NY

"We have been thrilled with the landscaping by PetrowGardens. Jay worked with us to incorporate the colors and plants we enjoy, while making his own recommendations based on his expertise. There is always something flowering from April through September. Jay is professional and easy to work with and we look forward to landscaping the rest of our property with PetrowGardens."
Melissa and Brett R.
Westport, CT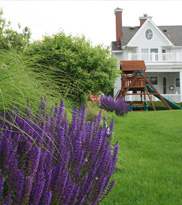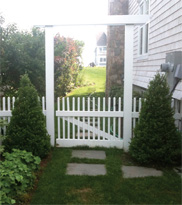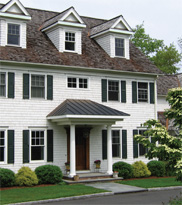 "Jay completely transformed our yard. His plan not only incorporated re-using and rearranging our mature plantings but also added a variety of new plantings to ensure a blooming landscape season to season. Jay shared his vast knowledge of trees, plants and shrubs to assist us in making choices for our plan. His great customer service, hands on approach, and attention to detail ensured a timely, smooth installation of both our hardscape and plantings. He was a pleasure to work with and we are thrilled with the outcome."
Mary and Eric S.
Saugatuck Shores, CT

"PetrowGardens encouraged us to create a long term landscape plan before putting in the very first shrub. We are so glad we did. Time passes – and little by little we are enhancing our property while preserving our budget. Having a master plan has helped us enjoy the process of gardening and seasonal planting. Jay appreciates that we've never been green thumbs before, but he doesn't let that stop him from teaching us every step of the way."
Jennifer and Drew K.
Westport, CT

"We had just finished a major renovation of our home near the beach when we called PetrowGardens to design a landscape that would complement our house. Jay created a great design that has clean lines with a simple, yet strong structure. This was accomplished by using masses of perennials and grasses to create large textural areas of color. Jay and his installation crew were very professional and Jay continues to check in and monitor the design. If anything needs tweaking, he finds just the right plant to supplement the original design. We are very happy with the design and service we have experienced in our dealings with PetrowGardens."
Steve and Sandra F.
Fairfield, CT